Message to our Valued Customer
Snell's Pharmacy is committed to doing everything possible to keep you safe and help mitigate the spread of COVID-19. Our staff and our customers are very important to us. Please do not be alarmed by our proactive measures.
In response to the risk associated with Covid-19, we are providing optional curbside service to our customers. Please call us at 770-972-0700 when you are in the parking lot and we will bring your prescriptions to you.
The following measures are intended to maintain a clean, healthy environment in our pharmacy.
Routine hand washing and sanitizer use by all employees
Social distancing (6 feet) will be maintained to the largest extent possible
High-traffic areas such as door handles and countertops are being disinfected multiple times throughout the day
Additionally, we apologize if our level of service is less than you have been accustomed. Our dedicated employees are trying hard to make sure your needs are being met; however disruptions in our workflow are expected given the circumstances.
We appreciate the opportunity to serve you. Your health is our greatest concern. Please don't hesitate to let us know if you have any questions. Our staff is happy to address any concerns and offer any additional health resources to you.
Finally, the FDA has given compounding pharmacies to authorization to make hand sanitizer to sell to the public. We have done this and it is now available for purchase.
Sincerely,

Snell's Pharmacy
Proudly Serving Gwinnett County for Over 60 Years
At Snell's Pharmacy we understand your needs, providing prescriptions, compounding, non-prescription products, compression hosiery and drug packaging. We have been serving Gwinnett County for more than 60 years. Personal service is our trademark.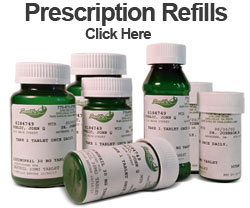 Compounding
We specialize in drug compounding for pediatricians and veterinarians, hormone replacement therapy, pain management, men's health compounding and more. We work with both the patient and the prescriber to provide specialty products for those patients requiring extra special care. To 'help the medicine go down,' we customize dosage formulation or its delivery system for any patient. Tell us about your needs.
Some examples include allergy to inactive ingredients in a commercial formula, inability to swallow, specialized mixtures or dosages, or creating a better taste to make the medicine palatable. We have special training in compounding techniques, plus special chemicals and equipment that you cannot find at regular pharmacies.
Why Choose Snell's Pharmacy?
We are specially trained in pharmacology and compounding
We provide attentive personal care, and are happy to answer your questions
We can tell you in advance how much your prescription will cost. No surprises.
We have your prescription ready quickly to get you the help you need fast
We ship directly to your door in some cases, for a small charge